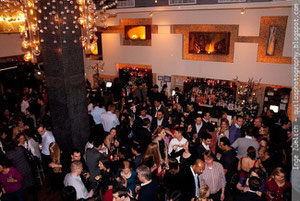 For the past 1.5 years I have being organizing monthly special events and social gatherings for an invite-only international social network dedicated towards expats and individuals who work and think globally, InterNations.org. Generally about 300 to 500 members attend the events. The largest attendance was when we celebrated together with the Consul General of Iceland their 65th Independence Day, where we had about 800 guests.
Every month I run into the same issue of event locations not returning emails, voice mails or calls. Even places where I have done business in the past and they have asked me to return, e.g., one location even put 7 people on CC when replying to my request. After 11 days and 22 email exchanges still no event date was provided, so I moved on again. This was the fourth such attempt with them. I have already done four events with them and every time it took a lot of unnecessary time to set up.
Since I began with organizing these events I have contacted well over 300 locations. I found that it doesn't matter if they are a five stare hotel or a regular bar they all don't return emails, voice mails or calls.
However there is one exception and that is 230 FIFTH. They are by far the easiest to work with. Whatever we agree on happens and there are never any unpleasant surprises. It takes me no more than 20 min. to set up and event deal with them. All I have to do then is show-up and everything is taking care of. For me that is a very well run event location. Next on my list is Hudson Terrace. My contact is always very responsive and always willing to help me out with any questions I have.
In today's business climate where every Dollar counts and many locations are hurting I really do not understand how locations can afford not to respond to a business request. Some locations are even so "arrogant" that they ask for unreasonable bar minimum guarantees of up to $40,000, for a Tuesday or Wednesday night.
It is very obvious that none of the locations understand the concept of Life Time Value (LTV) of a customer. Almost all past locations have received event business from our members, or have frequently been visited by them after our event.